Hello,
My name is Valerie Shipp; you may have seen me sailing my Sportina 680 'Selkie' around Kippford and beyond. This year I have decided to sail something a little larger and I will be taking part in the Tall Ships Race which leaves from Sunderland on 14th July 2018. Over 100 square riggers and classic yachts will be racing to Esbjerg in Denmark. We will then sail in company up the coast of Norway to Stavanger, followed by a race back to Harlingen in Holland. This is the racing yacht ' Maybe' which I will be crewing on.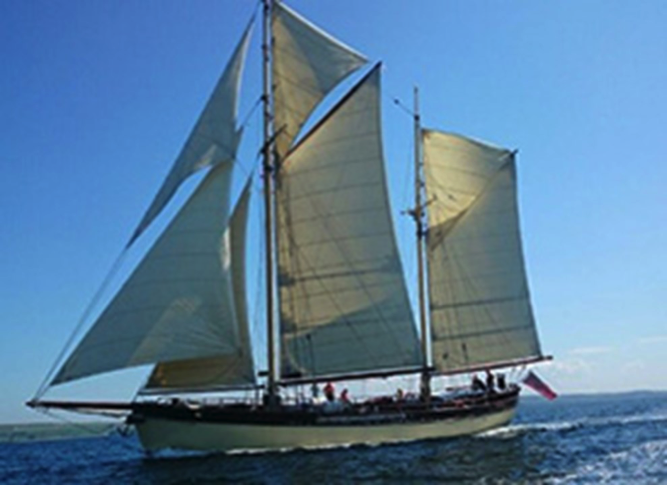 As part of this project I am raising funds for Greenpeace to help their campaign to reduce the amount of plastic going into the oceans. I watched the BBC's Blue Planet II this winter and was captivated and astonished at the diversity of life which exists in our oceans. I was also saddened by the effect we humans are having on these creatures, especially by the amount of plastic we are dumping at sea. I am asking you to help Greenpeace's campaign by donating to my Justgiving webpage; Valerie Shipp - Tall Ships Race. As the race and fundraising progresses I will be posting updates on my facebook page.
Thank you and good sailing!
Valerie Shipp